START UP PENYEDIAAN LAYANAN INFORMASI UKM (USAHA KECIL MENENGAH) DI PEKANBARU
Keywords:
Small Business Startup, Medium-Sized Enterprise, PHP, Information, UKM
Abstract
The lack of information on small and Medium Businesses (SMEs) that are accepted by the people of the city of Pekanbaru, making them difficult to get information about the Small Medium Enterprise (SME) whether it be the place or location of the business. As for the information provided is merely in the form of a brochure and it does not display all the information that you want. The information is dispersed either brochures, banners and the like are sometimes not valid or already expired. So when people who want to look for a Small to medium enterprise (SME) they sometimes did not find it. To solve the problem required an information service in the form of a website/startup that secure information quickly, precisely according to your needs and make it easy for the user community in Pekanbaru in particular looking a Small And Medium Businesses (Smes).
Downloads
Download data is not yet available.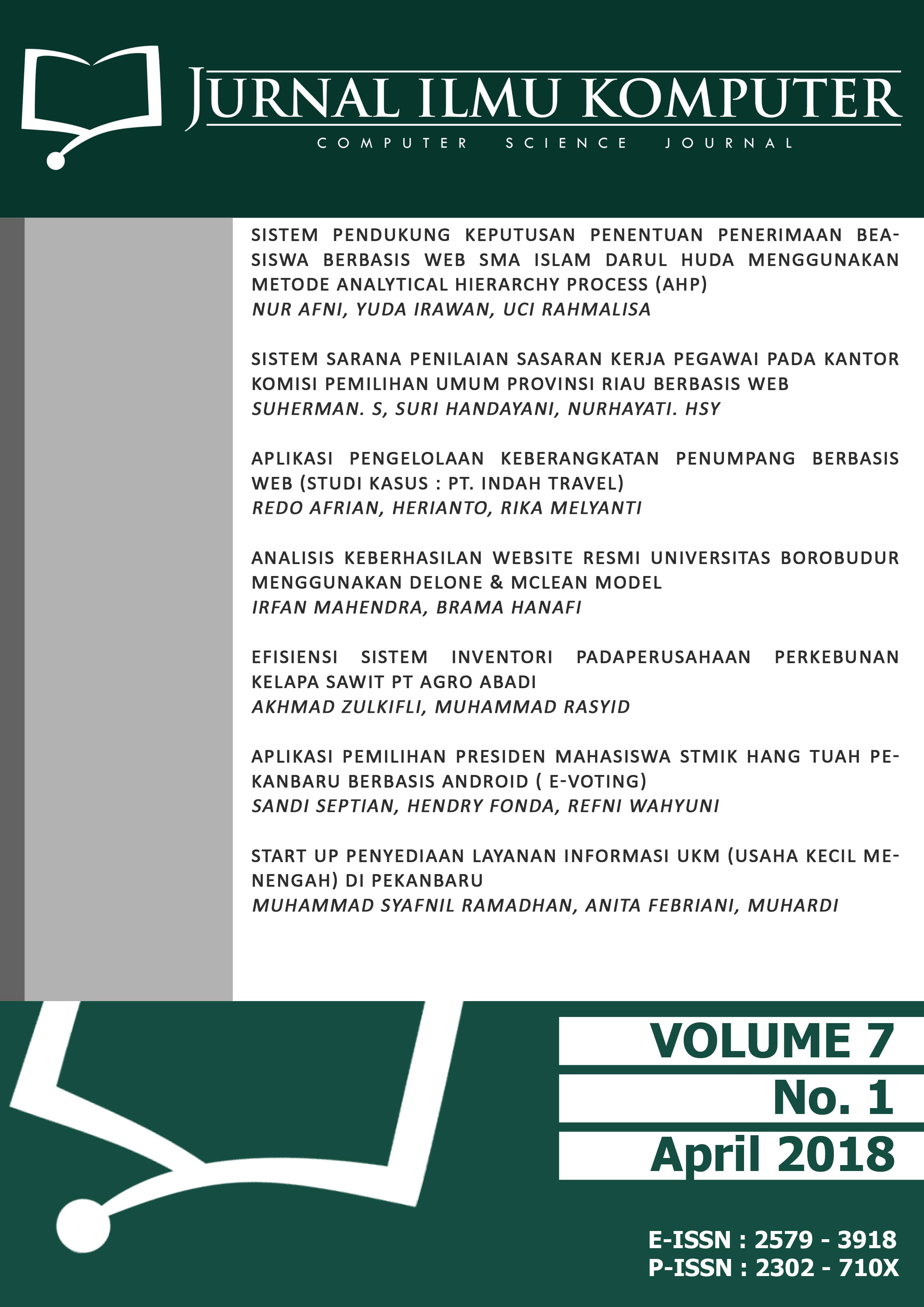 How to Cite
Febriani, A., Muhardi, M., & Ramadhan, M. S. (2018). START UP PENYEDIAAN LAYANAN INFORMASI UKM (USAHA KECIL MENENGAH) DI PEKANBARU. Jurnal Ilmu Komputer, 7(1), 38–44. https://doi.org/10.33060/JIK/2018/Vol7.Iss1.84