RANCANG BANGUN LOAD BALANCING APACHE WEB SERVER DAN DATABASE CLUSTER PADA BAGIAN ADMINISTRASI PEMBANGUNAN DAN DATA ELEKTRONIK KOTA PEKANBARU
Keywords:
Internet Users, Load Balancing, Cluster Database
Abstract
ABSTRACT
The Central Statistics Agency (BPS) in collaboration with the Association of Indonesian Internet Service Provider (APJII) recorded a growth rate of Internet users in Indonesia by the end of 2013 had reached 71.19 million people. The increase of Internet users who access the website very significant every day, with a load demand (request) is varied. This causes the performance of a web server be increased. Load balancing is a technique to distribute the traffic load on two or more lines in a balanced connections, so that traffic can run optimally, maximize throughput, minimize response time and avoid overload on one connection line. Now, database is required in order to run fast, have high reliability and availability, the database stored clustering can be divided into multiple machines and at the time the application is running, all the machines that store the data are considered as a single entity.
From this research, author can concludes. First, Load balancing concept can give solutions to build a web server that can handle the request is quite high and quality in order to improve the quality of government services. With the web server load balancer service remains available when one server goes down, the other servers will automatically replace it, so the user can continue to access as if there is no problem on the server. Second, Data Base using clustering method is excellent for loadbalancing in the handling of system failure due to the ability of each machine will be used and if there is one machine that experienced a failure, the system will not be directly disturbed because other machines will still work.
Downloads
Download data is not yet available.
References
Alan fauzi, Alex Wijaya dan Irman Effendy. 2015, Implementasi Load Balancing Peer Connection Classifier (PCC) Pada Jaringan Internet Di Rumah Sakit Umum Daerah Prabumulih, Jurnal, if.binadarma.ac.id/sipi/publish/Jurnal-jurnal%20alan%20fauzi.pdf 18 Juni 2016.
I Gde Budi Rinanta Putra. 2012, Implementasi Mysql Cluster Pada Basis Data Terdistribusi, Jurnal, Jurusan Ilmu Komputer, Fakultas Matematika Dan Ilmu Pengetahuan Alam, Universitas Udayana, Volume 1 No 1.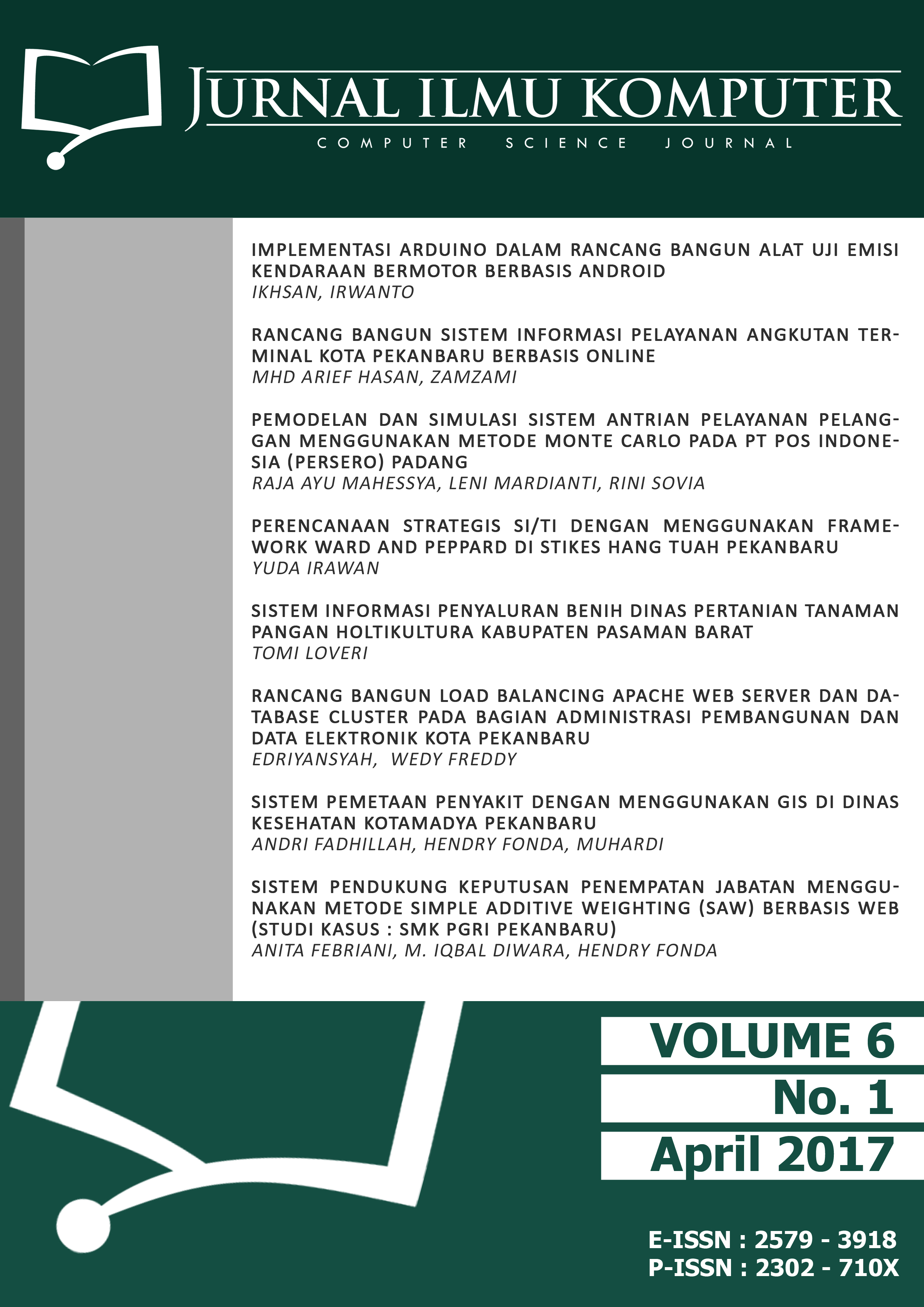 Downloads