APLIKASI LAYANAN ADMINISTRASI MAHASISWA BERBASIS WEB
Keywords:
Application 1; Web Programming 2; Service 3; Technical Information
Abstract
The application of information system technology in universities is a unique attraction for students or prospective students, including administration that carries out administrative processes in education. It can be ascertained that gradually universities that are less touched by technology will be abandoned by prospective students, technology as a means or a tool to simplify human life in general, making Web-based student administration applications can help student administration systems that can reduce student complaints at the agency in terms of correspondence, and payment confirmations, or information about the campus, so it does not require students to come to campus. In my research method, I use a waterfall model method from the Software Development Life Cycle (SDLC), so I can design a system in handling letter writing with information on taking the note itself with updated information about the college environment, and this is something of a breakthrough in technology that accommodates a complaint in a community group.
Downloads
Download data is not yet available.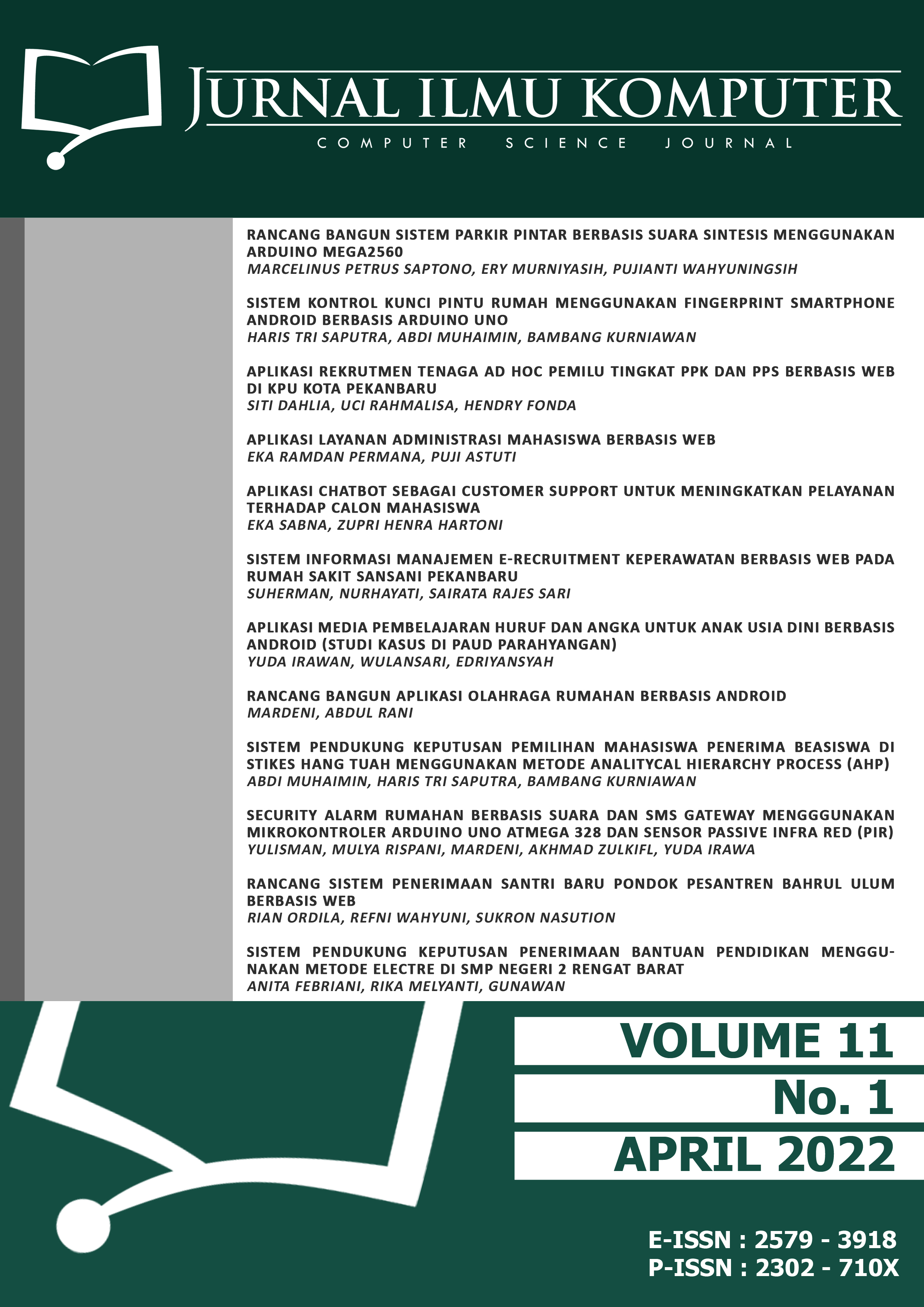 How to Cite
Permana, E. R., & Astuti, P. (2022). APLIKASI LAYANAN ADMINISTRASI MAHASISWA BERBASIS WEB . Jurnal Ilmu Komputer, 11(1), 15–20. https://doi.org/10.33060/JIK/2022/Vol11.Iss1.242
Copyright & Licensing
Copyright (c) 2022 Jurnal Ilmu Komputer
This work is licensed under a Creative Commons Attribution-NonCommercial-ShareAlike 4.0 International License.